Final group shooting of the Yoga video. The four volunteers who helped in the video last Sunday are students of mine. This chapter was a combination of Floor and Standing. Since this chapter is for people with MS that are more mobile, we decided to use students that do not have MS for this chapter and can demo different modification.
Above photo left to right Beth, me, Maria, my wife Carol, Steve, videographer TJ and Linda. I had 3 students in the main shot all the time and Linda was doing Modifications with a camera focused on her off to the side that we will be using as Picture-in Picture for many poses.
Group of Trees (Vrksasana).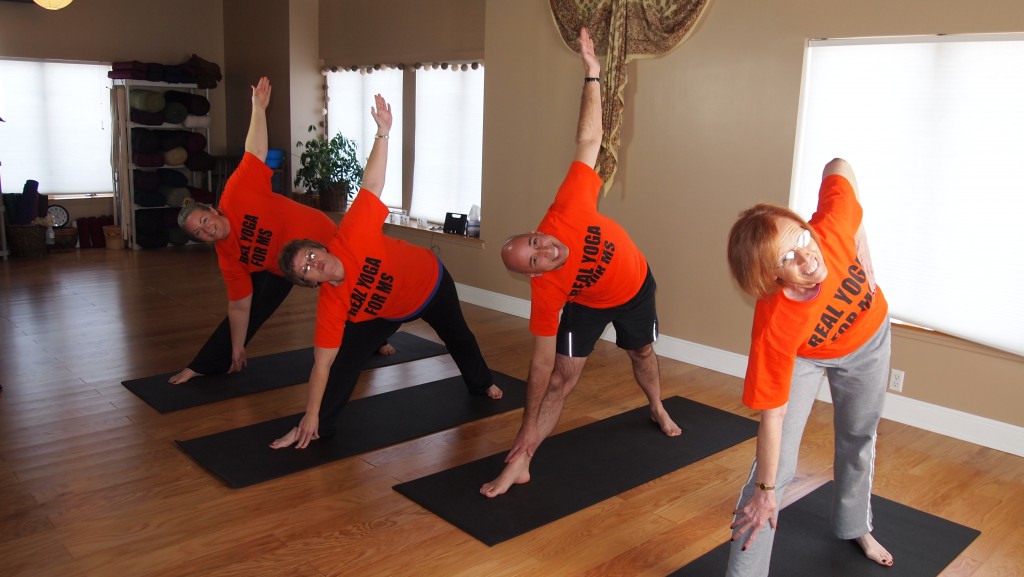 Smiles & Kisses!
Settle down Maria, I'll give you a different pose!
Finished and it's time to get a little wild.
Serenaded at dinner after videotaping. Nonstop humor with this group (except when videotaping), especially at dinner.
Happy & Healthy
Yoga Chuck